Many plants have roots. The root is the part of the plant that grows in the ground. Some plants even have roots that can grow under water.
Roots help plants in many ways. First, they help plants stand and hold them tightly in the ground. Look at the picture of this tree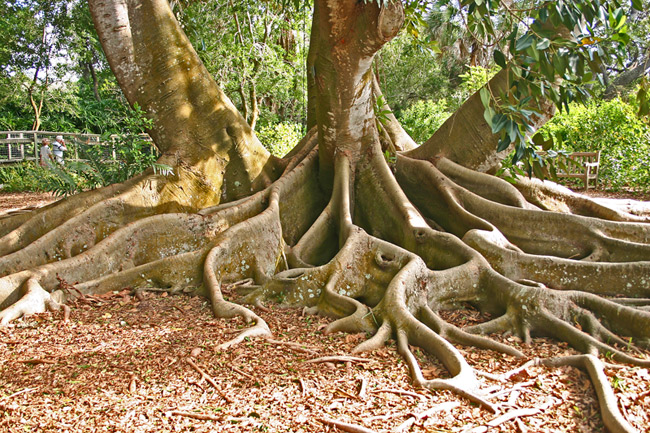 . The roots are holding the tree firmly to the ground. What do you think would happen if the tree didn't have roots?
Roots can help plants in other ways. Plants use their roots to get water. Water travels through the roots to get to the rest of the plant. This helps the plant to grow. Also, since some parts of roots are very thick, they help the plant to store extra food.
Take a look at some of the roots below. We eat some of them. Can you guess which ones?